Social media
2016
SUBSCRIBE NOW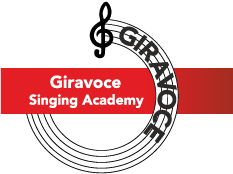 Masterclass "No C too high"
Giravoce International Opera Studio
Tenor Amand Hekkers and I are very excited to announce our masterclass "No C too high" for Tenors & Sopranos
Saterday 23th & Sunday 24th April 2016
Subscribe and more information: http://www.giravoce.nl
------------------------------------------------------
CD 'Arthur Honegger: Mélodies et Chansons' !!!!!
This unique CD with Honegger's integral song oeuvre (62) got great reviews and can be ordered on www.centaurrecords.com and claudia@patacca.nl
Giravoce Singing Academy
http://www.giravoce.nl voor meer informatie
Samen met mijn collega tenor Amand Hekkers organiseer ik via Giravoce Singing Academy masterclasses.
Ben jij amateurzanger, conservatoriumstudent of een professionele zanger en hou je van operette, meld je dan aan voor deze masterclass op zaterdag 4 februari 2017 via claudia@patacca.nl
Je favoriete operette aria('s) nog beter leren zingen o.l.v. twee docenten die beiden veel ervaring hebben in het operette vak.
Piano: Wouter Munsterman
Waar:
*Theater De Krocht, Grote Krocht 41 in Zandvoort http://www.dekrocht.nl
*Van 10.00 tot 17.00 masterclass door Amand Hekkers & Claudia Patacca
*Om 20.00 uur wordt de dag afgesloten met een openbaar Concert
Kosten deelname :
€ 150,- p.p (ex BTW)
Publiek is tijdens de masterclass en het concert van harte welkom:
*passpartout hele dag: € 30,-
*per dagdeel: € 10,- (
€ 20,- voor de hele dag, ex concert)
*alleen concert: € 15,-
Giravoce Singing Academy
Giravoce Singing Academy
Together with my collega tenor Amand Hekkers we organize (international)masterclasses.
More information: http://www.giravoce.nl
Giravoce Singing Academy
Giravoce Singing Academy
Zusammen mit mein Kollege Tenor Amand Hekkers organisieren wir (international)masterclasses.
Mehr Information: http://www.giravoce.nl