Social media
2016
SUBSCRIBE NOW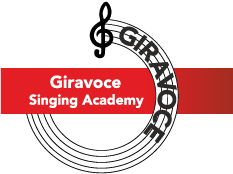 Masterclass "No C too high"
Giravoce International Opera Studio
Tenor Amand Hekkers and I are very excited to announce our masterclass "No C too high" for Tenors & Sopranos
Saterday 23th & Sunday 24th April 2016
Subscribe and more information: http://www.giravoce.nl
------------------------------------------------------
CD 'Arthur Honegger: Mélodies et Chansons' !!!!!
This unique CD with Honegger's integral song oeuvre (62) got great reviews and can be ordered on www.centaurrecords.com and claudia@patacca.nl
Giravoce Singing Academy
http://www.giravoce.nl voor meer informatie
Ben jij amateurzanger, conservatoriumstudent of een professionele zanger en hou je van operette, meld je dan aan voor deze masterclass op zaterdag 4 februari 2017 via claudia@patacca.nl
Je favoriete operette aria('s) nog beter leren zingen o.l.v. twee docenten die beiden veel ervaring hebben in het operette vak.
Piano: Wouter Munsterman
Waar:
*Theater De Krocht, Grote Krocht 41 in Zandvoort http://www.dekrocht.nl
*Van 10.00 tot 17.00 masterclass door Amand Hekkers & Claudia Patacca
*Om 20.00 uur wordt de dag afgesloten met een openbaar Concert
Kosten deelname :
€ 150,- p.p (ex BTW)
Publiek is tijdens de masterclass en het concert van harte welkom:
*passpartout hele dag: € 30,-
*per dagdeel: € 10,- (
€ 20,- voor de hele dag, ex concert)
*alleen concert: € 15,-
Giravoce Singing Academy
http://www.giravoce.nl for more information
Giravoce Singing Academy
http://www.giravoce.nl für mehr Information