Social media
Subscribe now at http://www.giravoce.nl
2016
SUBSCRIBE NOW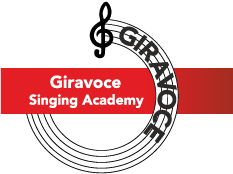 Masterclass "No C too high"
Giravoce International Opera Studio
Tenor Amand Hekkers and I are very excited to announce our masterclass "No C too high" for Tenors & Sopranos
Saterday 23th & Sunday 24th April 2016
Subscribe and more information: http://www.giravoce.nl
------------------------------------------------------
CD 'Arthur Honegger: Mélodies et Chansons' !!!!!
This unique CD with Honegger's integral song oeuvre (62) got great reviews and can be ordered on www.centaurrecords.com and claudia@patacca.nl
Agenda
Agenda
Programm
Promaconcert
Rabotheater Hengelo 20.00 H
more details will follow
Promsconcert
Rabotheater Hengelo 20.00 H
more details will follow
Promsconcert
Rabotheater Hengelo 20.00 H
more details will follow
Lust and love lost
Valletta, Malta met Combattimento
LUST AND LOVE LOST MET CLAUDIA PATACCA, SOPRAAN
www.vallettabaroquefestival.mt
In dit programma wordt de muziek vantwee muzikale vrienden, Telemann en Händel, met elkaar gecontrasteerd,inclusief twee cantates waarin het eeuwige thema van de liefde op wel heelverschillende manieren wordt behandeld. Van Georg Friedrich Händel horen wezowel de uitgebruide Ouverture tot de opera "Il Pastor Fido"("De trouweherder") alsook zijn beroemde cantate "Armida Abbandonata" HWV 105, geschrevenin 1707 te Rome. Het is gebaseerd op een tragische liefdesscène uit "LaGerusalemme liberata" van Torquato Tasso. Zelfs J.S. Bach kopieerde het stukvoor zijn collegium musicum. Georg Philipp Telemann schreef in 1713 zijnHoboconcert in d-klein, waarvan de rijke harmoniek en lijnenspel laten horendat Bach en Telemann in hun jonge jaren nog niet heel erg verschillendcomponeerden. Uit een veel latere tijd stamt Telemanns ludieke Ouverture "LaBizarre", waarin hij in ieder deel speelt met de behoorlijk strakke conventiesvan de barokke danssuite. Net zo speels is de cantate "Der Weiberorden", datwerd geschreven voor een huwelijksfeest. De tekst wordt als het ware gezongendoor de jonge bruid die alle te verwachten geneugten van haar getrouwde staataanprijst. Deze cantate wordt verrijkt met liefdesliedjes uit de zeventiendetot en met de twintigste eeuw.
PROGRAMMA

F. Händel 1685-1759
Ouverture Il Pastor Fido, HWV 8a (Ouverture – Bourree – Menuet – Allegro)
F. Händel
Cantata Armida Abbandonata, HWV 105
Ph. Telemann 1681-1767
Concerto for oboe in d minor, TWV 51:d1 (Adagio – Allegro – Adagio –Allegro)
Intermission
Ph. Telemann
Ouverture La Bizarre, TWV 55:G2 (Ouverture – Courante – Gavotte en rondeau– Branle – Sarabande – Fantaisie – Menuets I et II – Rossignol)
Ph. Telemann
Der Weiberorden, TWV 20:49
Ouverture: Oboe Concerto in D major, TWV 51:D1 – Grazioso-Vivace
1. Aria: Du angenehmerWeiberorden
2. Recit: Nun kann ich michrecht vergnügen
3. Wiegenlied: Schlaf, meinliebes Söhnelein
4. Recit: Ihr Jungfern!folget mir
5. Aria: Ei, wie würdet ihrnicht lachen!
BEZETTING
Claudia Patacca, sopraan, Bram Kreeftmeijer, hobo, Cynthia MillerFreivogel, Quirine van Hoek, viool, Marjolein Dispa, altviool, Diederik vanDijk, cello, Erik Olsman, contrabas, Sören Leupold, chittarone, PieterDirksen, clavecimbel
David Prins, regisseur
Audities Euregio Vocal Werkstatt
Audities Euregio Vocal Werkstatt
Workshop Euregio Vocal Werkstatt
Workshop Euregio Vocal Werkstatt
Workshop Euregio Vocal Werkstatt
Concert met het Posaunenchor
Olv Stefan Blaak
Concert Workshop Euregio Vocal Werkstatt
Concert Workshop Euregio Vocal Werkstatt
Try Out Armida by Salieri
rol: Armida
cast: Sinan Vural, Erik Slik, Madieke Majon
muzikale leiding: Vaughan Schlepp
regie: Nynke de Jong
www.operanijetrijne.nl
voorstellingsdata volgen