Social media
Subscribe now at http://www.giravoce.nl
2016
SUBSCRIBE NOW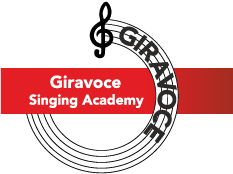 Masterclass "No C too high"
Giravoce International Opera Studio
Tenor Amand Hekkers and I are very excited to announce our masterclass "No C too high" for Tenors & Sopranos
Saterday 23th & Sunday 24th April 2016
Subscribe and more information: http://www.giravoce.nl
------------------------------------------------------
CD 'Arthur Honegger: Mélodies et Chansons' !!!!!
This unique CD with Honegger's integral song oeuvre (62) got great reviews and can be ordered on www.centaurrecords.com and claudia@patacca.nl
Agenda
Agenda
Programm
Giravoce Opera Summer School
Giravoce Opera Summer School
We organize a Giravoce Opera Summer School from 23-29 July 2018 at the Landesmusikakademie in Heek (Germany). They have wonderful facilities.
We offer:
Intensive training of your preferred role with international coaches.
Discover your role character.
You will be coached by:
Amand Hekkers & Claudia Patacca voice coaches
Hans Nieuwenhuis, stage director
Hans Schellevis: conductor, pianist and great bel canto specialist.
Wouter Munsterman piano
Prize: € 900 inclusive 6 nights, breakfast, lunch, diner and one drink/snack a day.
This prize is based on a double room for two students. If you want a single room you have to pay €90,- extra for 6 nights so the total some will be € 890.
To subscibe please send an e-mail to
claudia@patacca.nl
and let us know which opera role you would like to work with us. We will end the masterclass on Sunday July 29th with a concert at 15.00 H.
The Messiah Händel
ECOK en Het Orkest van het Oosten olv Eric Kotterink
20.00 Muziekcentrum Enschede
Recital Petit Cours de Morale: Mélodies et Chansons van Arthur Honegger
Met bariton Sinan Vural en pianist Rixt van der Kooij
15.00 Elburg
meer informatie volgt
Stabat Mater Rossini
KCOV Excelsior Amsterdam olv Ger Vos
20.15 uur Concertgebouw Amsterdam
A Child of our Time van Michael Tippett
Kammerchores Oberkirch (Zuid-Duitsland)
olv Dorothee Wiedmann
Ter herdenking van 80 jaar 'Reichsprogromnacht' zal dit indrukwekkende werk van Tippett worden uitgevoerd.
meer informatie volgt
Recital Romantische Lieder von Romantischen Komponistinnen
Met pianst Marien van Nieukerken
Liederen van Cornélie van Oosterzee, Fanny Hensel Mendelssohn, Clara Schuman, Cécile Chaminade, Henriette Bosmans, Rebecca Clark Amy Beach en Monique Krüs
Elias Mendelssohn
COV Excelsior Leiderdorp en het Leiderdorps Kamerorkest olv Hans van der Toorn
20.00 uur
Die verkaufte Braut by Smetana
informatie over data en operahuis volgen