Social media
Subscribe now at http://www.giravoce.nl
2016
SUBSCRIBE NOW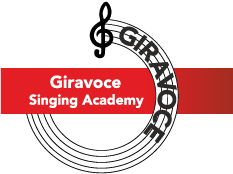 Masterclass "No C too high"
Giravoce International Opera Studio
Tenor Amand Hekkers and I are very excited to announce our masterclass "No C too high" for Tenors & Sopranos
Saterday 23th & Sunday 24th April 2016
Subscribe and more information: http://www.giravoce.nl
------------------------------------------------------
CD 'Arthur Honegger: Mélodies et Chansons' !!!!!
This unique CD with Honegger's integral song oeuvre (62) got great reviews and can be ordered on www.centaurrecords.com and claudia@patacca.nl
Home
Welkom op mijn website

Als sopraan soleer ik in binnen-en buitenland. Als hoofdvakdocent klassieke zang ben ik verbonden aan het ArtEZ Conservatorium in Zwolle en geef ik masterclasses in Nederland en daarbuiten.

Goed nieuws: ArtEZ student sopraan Irene Hoogveld behaalde in juni 2017 haar Bachelor Examen Cum Laude en vervolgt nu haar Master of Voice studie aan het befaamde Guildhall, School of Music & Drama in Londen.

Voor privé les/coachings, masterclasses, vragen en opmerkingen kunt u een mailtje sturen naar claudia@patacca.nl

Home
Welcome to my website
As a soprano I sing various concerts in Holland and abroad and as a Professor of Voice I teach at ArtEZ, University of the Arts in Holland.
Good news: Proud to announce that my ArtEZ student soprano Irene Hoogveld finished her Bachelor Exam in June 2017 Cum Laude and will continue her Master of Voice study at the famous Guildhall, School of Music & Drama in Londen.
You can also contact me for private lessons/coachings and masterclasses, also in Holland and abroad. Please send an E-mail at claudia@patacca.nl
Home
Wilkommen auf meine Website
Als Sopranistin singe ich Konzerte in Innen-und Ausland. Als Professorin unterrichte ich an ArtEZ, Hochschule für Musik in Holland.
Gute Neuigkeiten: Mein ArtEZ Student Sopran Irene Hoogveld hat in Junie 2017 ihr Bachelor Examen Cum Laude bestanden und wird weiter studieren an der berühmter Guildhall, School of music & Drama in Londen für ihr Master of Voice.
Ich unterrichte und coach auch Privat und gebe Masterclasses. Bitte senden Sie eine Nachricht an claudia@patacca.nl wenn Sie mehr Information wünchen.
"Die stimmkräftige Sopranistin Claudia Patacca hat nicht nur in den Niederlanden studiert, sondern verkörpert blondgelockt und rotgewandelt mit strahlendem Lächeln ein frohes 'Meisje', wie sie vor Lebenslust überbordenden Genre Bild von Pieter Breugel entstiegen sein könnte. Helle begeisterung beim Publikum".
"In den Kantaten gestellte sich die vorzügliche Sopranistin Claudia Patacca zum sympathischen Häuflein".
Kantate Der Weiberorden von Telemann, Scholss Eggenberg Graz Die Steinische Festspiele