Social media
2016
SUBSCRIBE NOW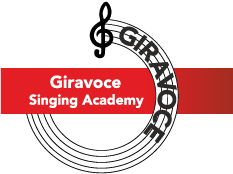 Masterclass "No C too high"
Giravoce International Opera Studio
Tenor Amand Hekkers and I are very excited to announce our masterclass "No C too high" for Tenors & Sopranos
Saterday 23th & Sunday 24th April 2016
Subscribe and more information: http://www.giravoce.nl
------------------------------------------------------
CD 'Arthur Honegger: Mélodies et Chansons' !!!!!
This unique CD with Honegger's integral song oeuvre (62) got great reviews and can be ordered on www.centaurrecords.com and claudia@patacca.nl
Home
"Libera me! Verdi's Requiem. Het is het zevende en laatste deel van Verdi's dodenmis. In deze apotheose lijkt alles samen te komen.

Verstilling in een bijna murmelende samenspraak tussen koor en de ontroerend ingehouden zingende sopraan Claudia Patacca, die even later al haar dramatische talent etaleert".

Klik hier voor een greep uit mijn luister & kijk voorbeelden
Home
"Libera me! The seventh and last part of Verdi's Requiem. Everything comes together in this apotheose.
The delicate and almost mumbling dialogue between the choir and the very moving singing Claudia Patacca, later showing all her dramatic talent".
Please listen to me on Youtube
Home
"Die stimmkräftige Sopranistin Claudia Patacca hat nicht nur in den Niederlanden studiert, sondern verkörpert blondgelockt und rotgewandelt mit strahlendem Lächeln ein frohes 'Meisje', wie sie vor Lebenslust überbordenden Genre Bild von Pieter Breugel entstiegen sein könnte. Helle begeisterung beim Publikum".
"In den Kantaten gestellte sich die vorzügliche Sopranistin Claudia Patacca zum sympathischen Häuflein".
Kantate Der Weiberorden von Telemann, Scholss Eggenberg Graz Die Steinische Festspiele
Youtube beispiele hören Sie hier!